This article is reproduced from: huntnhike.com
Hiking is a fun and adventurous activity for a lot of reasons. It's a great way to explore the natural surroundings. Hiking can also serve as a way of engaging in ample physical activity and getting one's head in a different space. Anyone can go on a hike, as hiking requires basic preparations and skills. We cover what every beginner needs to know about hiking.
The tips for beginner hiking are shared in this article cover getting prepared, finding the right hiking gear, finding a hiking partner and choosing a trail.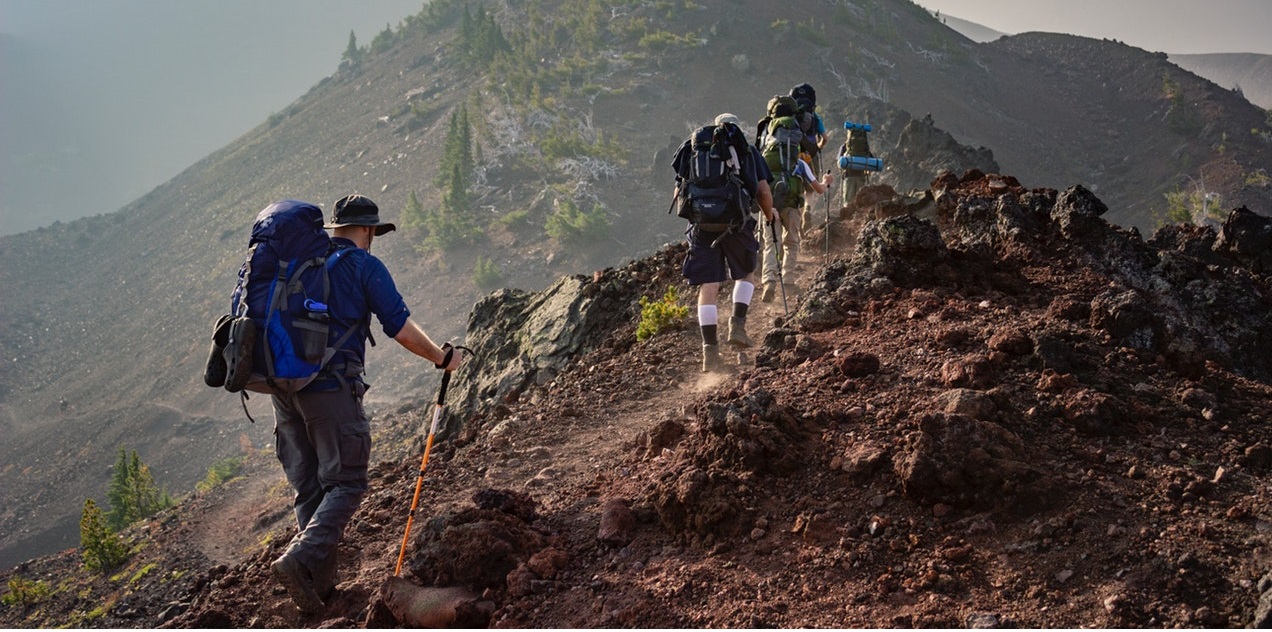 Getting prepared
While preparing for a hike, it is important to research the process and find out information specific to the hiking area. The necessary information could include hiking trails as well as specific hiking gear that may be required for hiking the trail, you're interested in. You can find the required information from hiking groups or from friends who go hiking. These friends could even lend you their hiking gear.
Finding a partner
For a beginner, it is important to go on a hike with someone else, probably a more experienced hiker for reasons that range from security to companionship. When you go with someone else on a hike, they would be able to help you in case you sustain an injury or need help navigating a particular area.
A hiking partner can be a friend or someone from a hiking group. Be sure to confirm that the partner has more experience than you do.
Hiking alone has its advantages such as the associated level of freedom. However, beginning hikes are better carried out with a partner.
Hiking gear
Basic items which should be taken on every hike include those that are cover essential aspects of hiking which include emergency hiking, navigation, insulation, sun protection, illumination, fire, nutrition, first aid, repairs, and hydration.
Hiking clothing and footwear should be appropriate for the hike. Hiking footwear can range from lightweight shoes that are appropriate for running trails to heavy boots that are more appropriate for rugged trails. The type of hiking footwear one opts for is mostly determined by the trail. As a beginner, guidance on hiking footwear should be gotten from experience hikers that are familiar with the hiking trail.
Layers of clothing are also worn on hiking trips. These layers include the one that is next to one's skin and could be made of wool or polyester and the hiking layer which could include a T-shirt and a sun hat. Protective layers of clothing worn on a hike include the insulation layer which could include a puffy jack and the water protection layers which could include a waterproof jacket for protection from the rains. It is advisable to wear the water protection jacket even if the forecast projects great weather.
A backpack is a hiking essential as that is where all the items one takes along will be kept. The backpack should be durable and, if possible, waterproof. The size of the backpack is dependent on factors such as the length of the trip. Shorter trips require packing fewer items than longer trips.
Hiking trails
As a beginner hiker, you're probably not familiar with a lot of trails and would need concrete information about trails before hiking on them. The necessary information on trails can be gotten from acquaintances who are experienced hikers as well as locals. The local ranger is a great source of information on hiking trails. There are also guidebooks and websites with information on trails in a locality.
Certain factors determine the suitability of a trail. These factors include one's level of fitness as well as the distance and elevation of the trail. As a beginner, if you're not sure of how well your personal attributes measure up against the trail, you could opt for the easier trails before hiking tougher trails.
Food and water
Food and water are essentials for any hiking trip as it is important to stay hydrated and nourished on hikes, even the shortest ones. The recommended quantity of food to consume is 200 to 300 calories per hour. Regular intake of water is necessary to remain hydrated.
It is generally recommended that extra quantities of water and food be taken along on a hike, in case the hike extends. You need a good supply of food and water if you would be camping too. A suitable storage item is thus necessary to keep food and drink items taken on a hiking trip in good condition. LUNCIA cooler is a functional and efficient and functional option for preserving food and drinks during a hike. The cooler has a 30-can capacity as well as other notable features such as two-day insulation ability.
The lightweight nature, as well as numerous handles which make this cooler particularly portable, are an indication of its suitability for hiking trips. It is also noteworthy that the interior and exterior of the cooler are made with materials that can withstand tough hiking conditions.
Hiking is an activity suitable for beginners and requires basic preparations, as highlighted above. The LUNCIA cooler is also built to fit into every hiking trip.